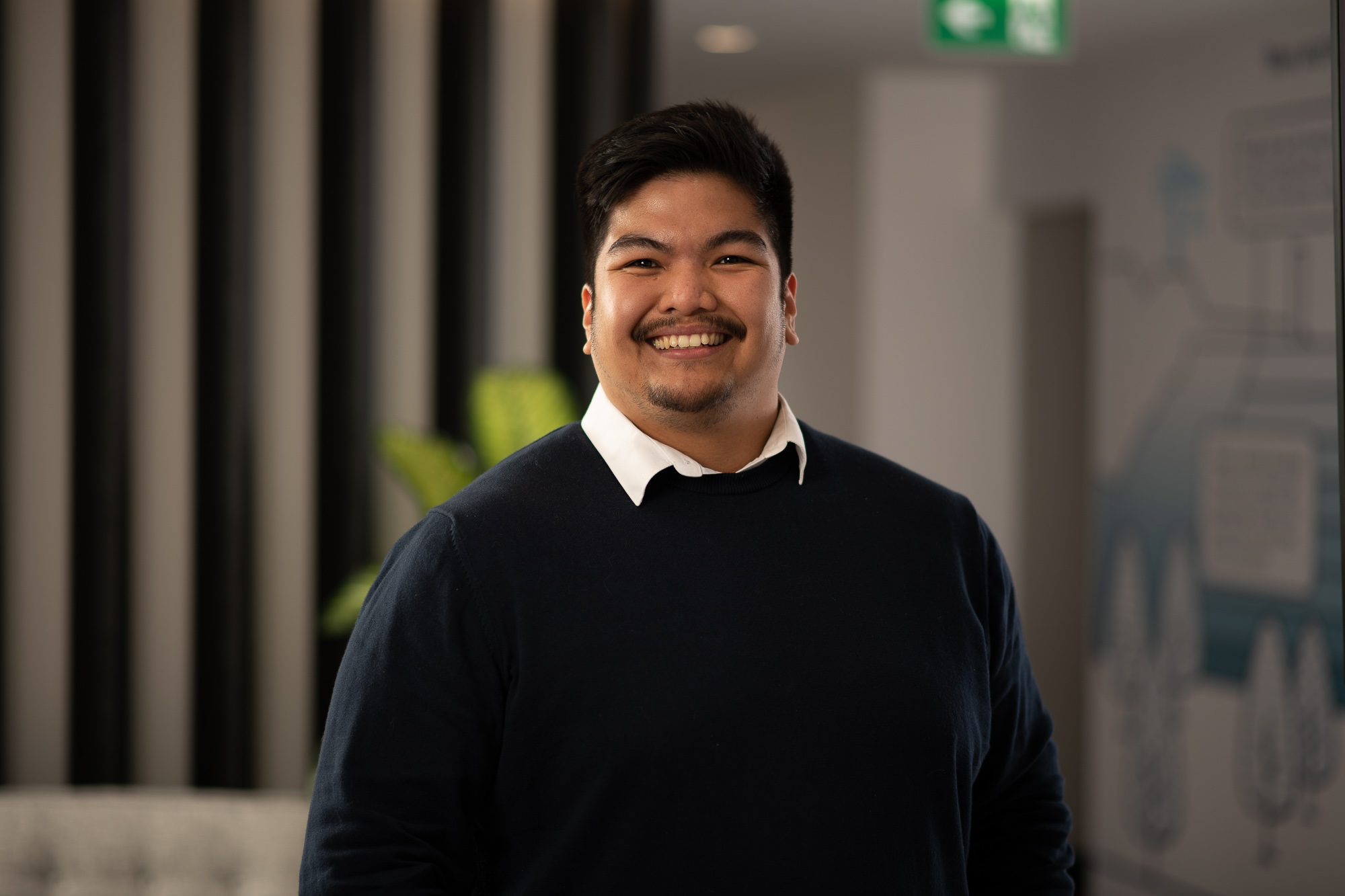 What do you do at work?
"I am a Marketing Communications Manager for LKAB Minerals. I mainly market the Magnetite and Minerals Sands Business Areas in their respective global positions."
What is your main focus right now?
"My main work-related focus right now is to get LKAB Minerals to be a more recognisable and reputable business to work with worldwide. Outside of work, I am training for a half marathon in September 2023."
What is the most fun and challenging thing about your job?
"There are many fun aspects of my role at LKAB Minerals, one of which is learning about the different business area applications that our products go into and how this massively affects industries in which I didn't think we had any involvement. One of the many challenges in my role is that we take many different positions for different products, and it can be overwhelming to try and understand all of them."
What are you most passionate about at work?
"I thoroughly enjoy being able to help the business areas achieve their goals with product and digital marketing. I am passionate about numbers and statistics, and most of my work relies on that aspect to view the return on investment."
"Apart from my day-to-day, I am passionate about my mental health and my colleagues in the company. I am a mental health first aider and a physical first aider. I strongly believe that a company should be able to facilitate the support and policies for their employees to work as comfortably and safely as possible."
What is the best part of your job?
"I enjoy working with a great team in marketing and business areas, where we work together towards the same objective. Being part of LKAB's movement to innovate their industry towards a fossil-free future is a great moral position for me as this matches my views on tackling issues contributing to global warming."
How did you end up at LKAB Minerals?
"I was looking for a new opportunity from my previous role, and I applied for the role, where I was fortunate to receive a job offer, and the rest is history."
What challenges do you face in your job?
"One of the many challenges in my role is that we take many different positions for different products, and it can be overwhelming to understand them all."
What are your thoughts on the future of LKAB?
"The future is bright for LKAB and LKAB Minerals."
What do you like to do when you aren't working?
"I like lifting heavy circles until they are no longer heavy. I also have 3 cats that I like spending my time with. I also like to explore nature with great company by my side."
What will you be doing in 10 years, and what are your dreams for the future?
"I aspire to continue to work within the marketing industry, but my long term I want to retire as soon as possible and explore the world."
Facts of life
Lives:
Derby
Interests:
Badminton, Rugby, Exploring Nature, Self-Improvement, Gym and Fitness
Education:
University of Derby – Undergraduate (Business Management) Master (Marketing Management)
Favourite film:
Seven Pounds, Brother Bear, Pursuit of Happiness. 
Last book you read:
A New Earth – Eckhart Tolle
Last TV program you watched:
Selling Sunset
Best feature:
"I have a very loud voice; not sure if that is the best feature, but it is an obvious one."
Biggest fault:
"I sometimes take on a lot of projects, which effects the overall result of all of them, but I am working to ensure I know my internal working capacity."