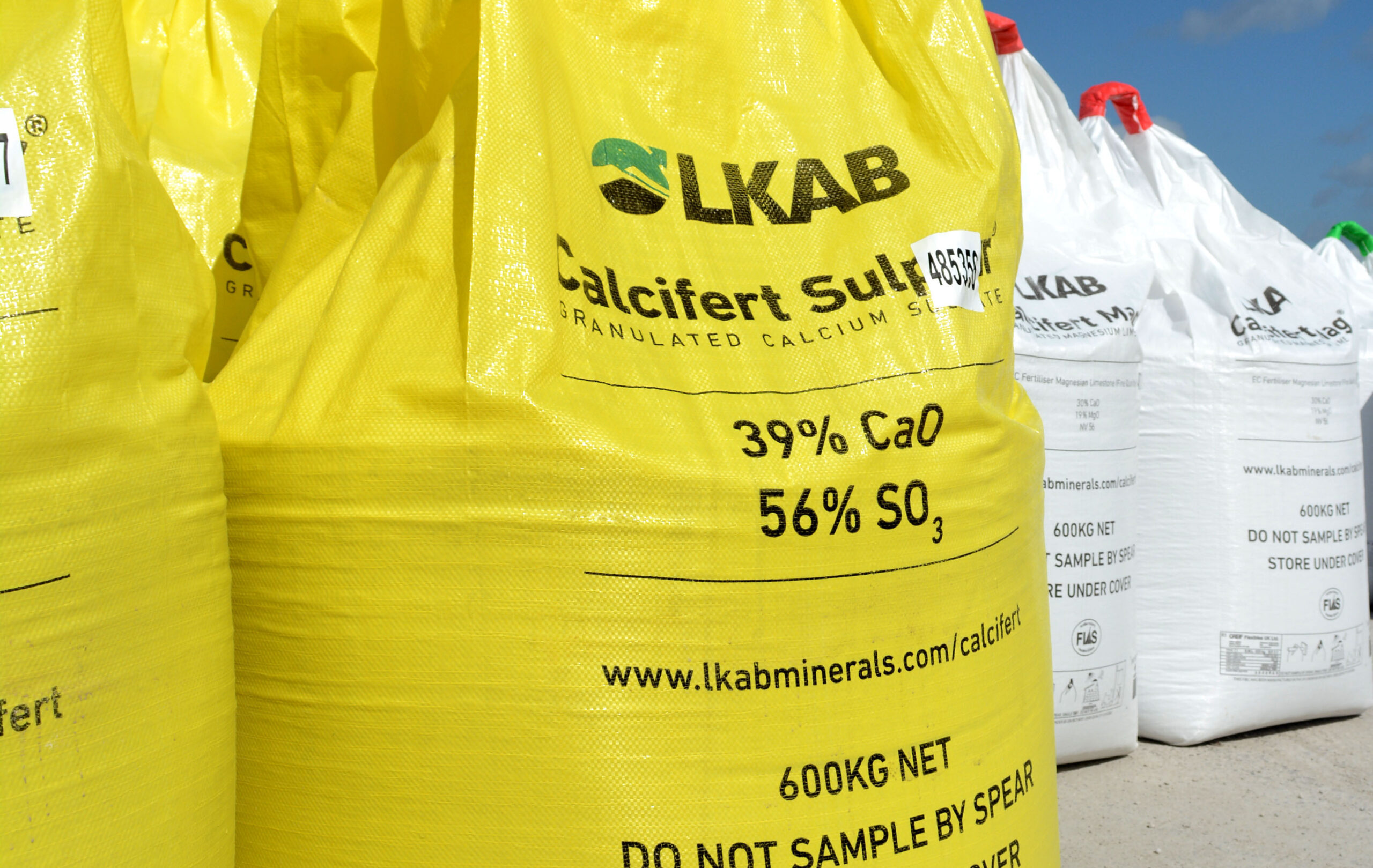 Calcifert Sulphur
One of the purest calcium sulphate products on the market for arable and grassland soils is deficient in calcium and sulphur. Calcifert Sulphur is a granulated calcium sulphate product.
Product information
Calcifert Sulphur is a quick and easy way to supply both calcium and sulphur to your soil. Our granulated Sulphur is one of the purest calcium sulphate products on the market, with a neutralising value of zero, meaning it won't affect the pH of your soil.
Product Analysis: Ca 27.9%, CaO 39%, S 22.4%, SO3 56%
Neutralising value (as CaO): 1
Moisture content: <0.5%
Product benefits
The Calcifert granulated soil conditioner range offers a great range of benefits, including:
Can be applied using standard spreading equipment
Produced in the UK
Ideal for all crops, including grassland, cereals, fruit & vegetables, oilseed rape, and hops
Packaging Calcifert
Calcifert granulated products are available in:
Spreader settings and application recommendation
You can apply our Calcifert products via a conventional fertiliser spreader. Independent tests have shown that Calcifert granulated products can be accurately spread up to 36-metre bout widths.
Spreader setting results
Trials with a range of leading fertiliser spreaders have shown that Calcifert granulated products spread to 36 metres and have a Coefficient of Variance of less than 10%.  We have tested the following:
Amazone ZA-M
Kuhn Axis
Accord HL
KRM Ex trend
KRM M35
Teagle Centerliner SX