LKAB Minerals' Gypsol Environmental Product Declaration published
An EPD report is completed by an external third-party verifier to help customers assess the whole life cycle of a product, considering the carbon calculations. This document helps to transparently communicate a product's environmental credentials and potential impact.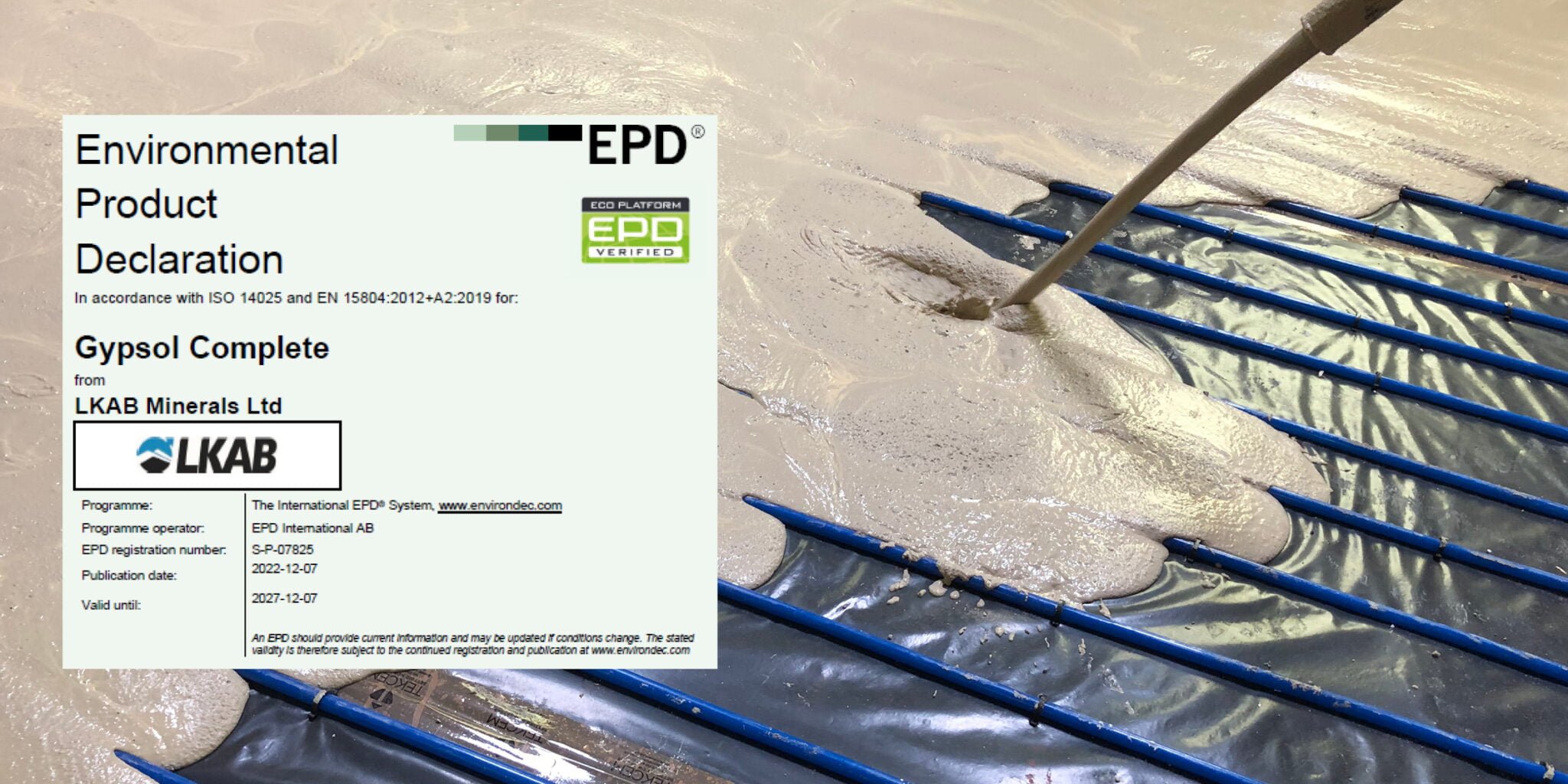 "We started exploring the options to get an EPD published for Gypsol binders because we wanted to be aware of the carbon in our products. The deciding factor was the market demand to understand the sustainability credentials of our products within the construction industry. This will lead the way for us to get EPD reports for our other construction products," said Courtney Jones, Group Sustainability Advisor, LKAB Minerals.
"Completing an EPD for Gypsol binder is an important step in understanding the environmental benefits our Gypsol screeds can offer, compared to a cement-based screed. This enables us to give accurate CO2 numbers to our customers, so they can calculate their project's environmental impact. To give our customers full transparency, this EPD covers the carbon credentials of Gypsol, including all materials in the product itself within the flowing screed market," said Alan Jackson, Commercial Manager for Gypsol and Andricite.
Findings
Completed in accordance with ISO 14025 and EN 15804:2012+A2:2019, the EPD report found the following total of kg of CO2 per tonne:
• Gypsol binder: 91.7
• Gypsol Complete binder: 108