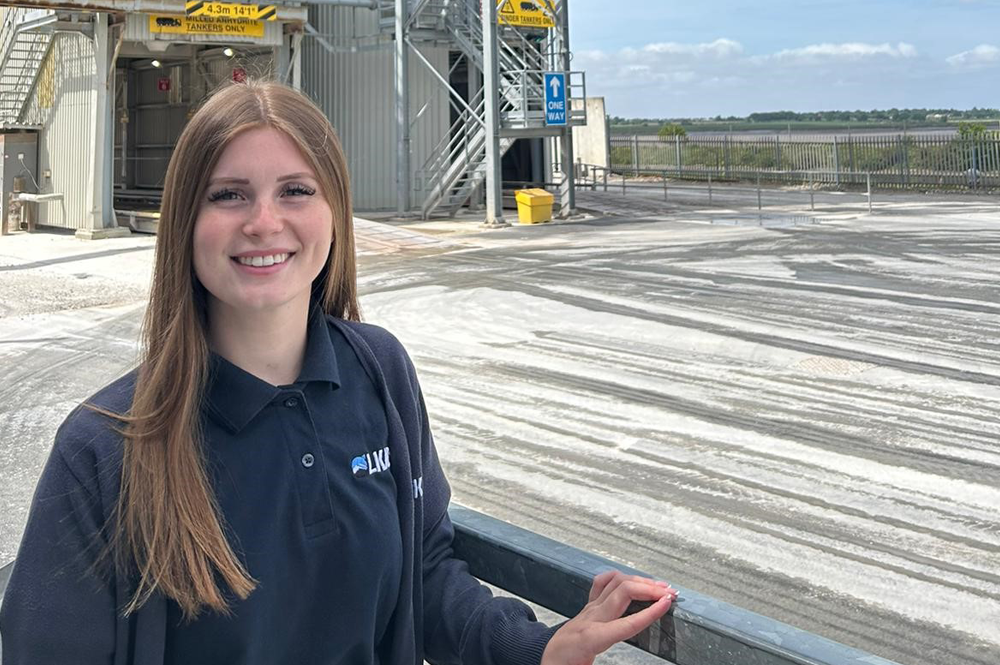 Britney Clark is a Sales Support Manager for our Calcifert range of agricultural products based at our Runcorn site. She has worked for LKAB Minerals for 3 years.
Tell us about your job at LKAB Minerals.
"I have recently been promoted from Senior Customer Services to Sales Manager and will work closely with sales, production and customers. I am also a member of the Health and Safety Team for Runcorn.
In my Senior Customer Services role, I had a very broad and varied role where I was involved with all of the administrative procedures that were involved with the fertiliser side of the business onsite at Runcorn. I placed orders and purchased, quotations, site payroll, collated invoices through to looking after the Hauliers schedule."
How has your role developed?
"I think LKAB is a really great company to work for with a lot of opportunities and they are willing to invest in people. I have been with the company for 3 years now; I started as a customer services administrator and was promoted to Senior, more recently moving to a more customer-facing sales manager role within the organisation as my next challenge as I develop with my career."
What are you most proud of in your time here?
"One of the things I am especially proud of during my time at LKAB, I was nominated by my colleagues to participate in a group trip to Sweden, due to my hard work and contribution to the company. We got to understand more about the Swedish business, visit the LKAB Kiruna Mine as well as the Ice Hotel and feeding Reindeer. It was the most amazing experience."
Lives in:
Runcorn
Last TV Services:
The Night Agent
Best Feature
People Person
Favourite Movie
Mean Girls
Favourite Food
Gammon and Chips
Last Book
Becoming Molly Mae