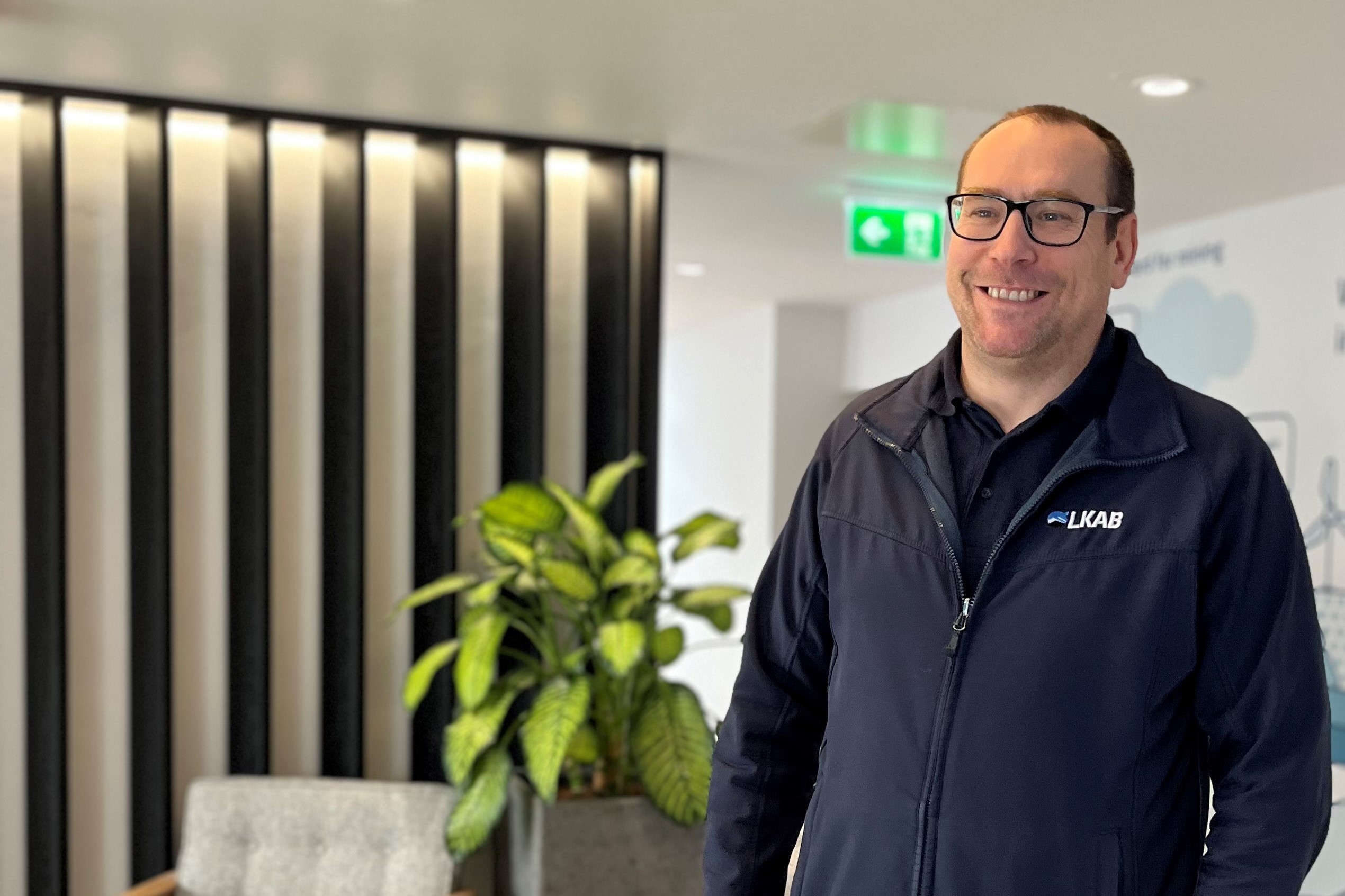 Tony Hutton is a Senior Technical Manager based at our Derby site and has worked for LKAB Minerals for 17 years.
Straight from university, Tony joined LKAB Minerals as a Knowledge Transfer Partnership Associate. On completion of the KTP project, Tony continued to working at our Flixborough site, moving over time to start his current role in 2019.
Tell us about your job at LKAB Minerals.
"I am responsible for managing the technical teams based at Runcorn and Gurney Slade. Overseeing the work they are doing and ensuring that health and safety and product testing processes and procedures are being maintained to comply with all relevant standards (ISO9001, BBA certification etc.). I am also involved with supporting customer complaint investigations, R+D projects and plant trials as we look at the continuous development of our products and the markets we are supplying."
"The best thing about my job is the people I get to work with, not just within the technical department but because of my role I get to see and work with the great teams we have around the different sites of the business."
How did you end up at LKAB Minerals?
"When reaching the end of my degree I was unsure if I wanted to remain in academia or move into an industrial career. I had no industrial experience and the KTP offered a great chance to get that as it was a 30-month R+D project based in both industry (at LKAB) and academia (at The University of Sheffield). By the time the project had finished my mind was made up… and I am still here."
What challenges do you face in your job?
"The biggest challenge I face comes from the variety in my role. I usually have several tasks on the go at any one time and need to make sure I am managing my time between them and still be able to jump into something new or more urgent if/when it arises."
What's the best part of the job?
"With my background, my favourite part of the job is when I have a good R+D project to get my teeth into. I enjoy planning the work, working with the teams on our sites to carry out any trials and then the satisfaction of being able to put together a report and summary of what we have learned. It is also a great way to learn and get a better understanding about our operations processes, the plants and their capabilities."
Facts of life
Lives:
"I currently live in Chesterfield in Derbyshire with my wife, three children (aged between 3 and 14) and our dog. Growing up I spent my younger years in Iran, Saudi Arabia, and Bahrain before settling in Edinburgh when I was 8."
Interests:
"I try to stay active by training and playing for a local rugby team, Dronfield (2nd team or Vets these days). We moved house recently, so most of my spare time is spent getting the house and garden how we would like them, and we are still unpacking boxes months after moving."
Education:
"I completed a BSc in Chemistry at Aberdeen University and an MSc (Eng) and PhD at the University of Sheffield."
Favourite film:
"I do not have a favourite film as it changes all the time, but I enjoy Sci-Fi and Historical Fiction the most."
Favourite book:
"Enders Game by Orson Scott Card. I do enjoy finding an author I like and then reading their back catalogue. I am currently reading the Wheel of Time series by Robert Jordan and am on book 8 of 14!"