Drive for fuel reduction in Scunthorpe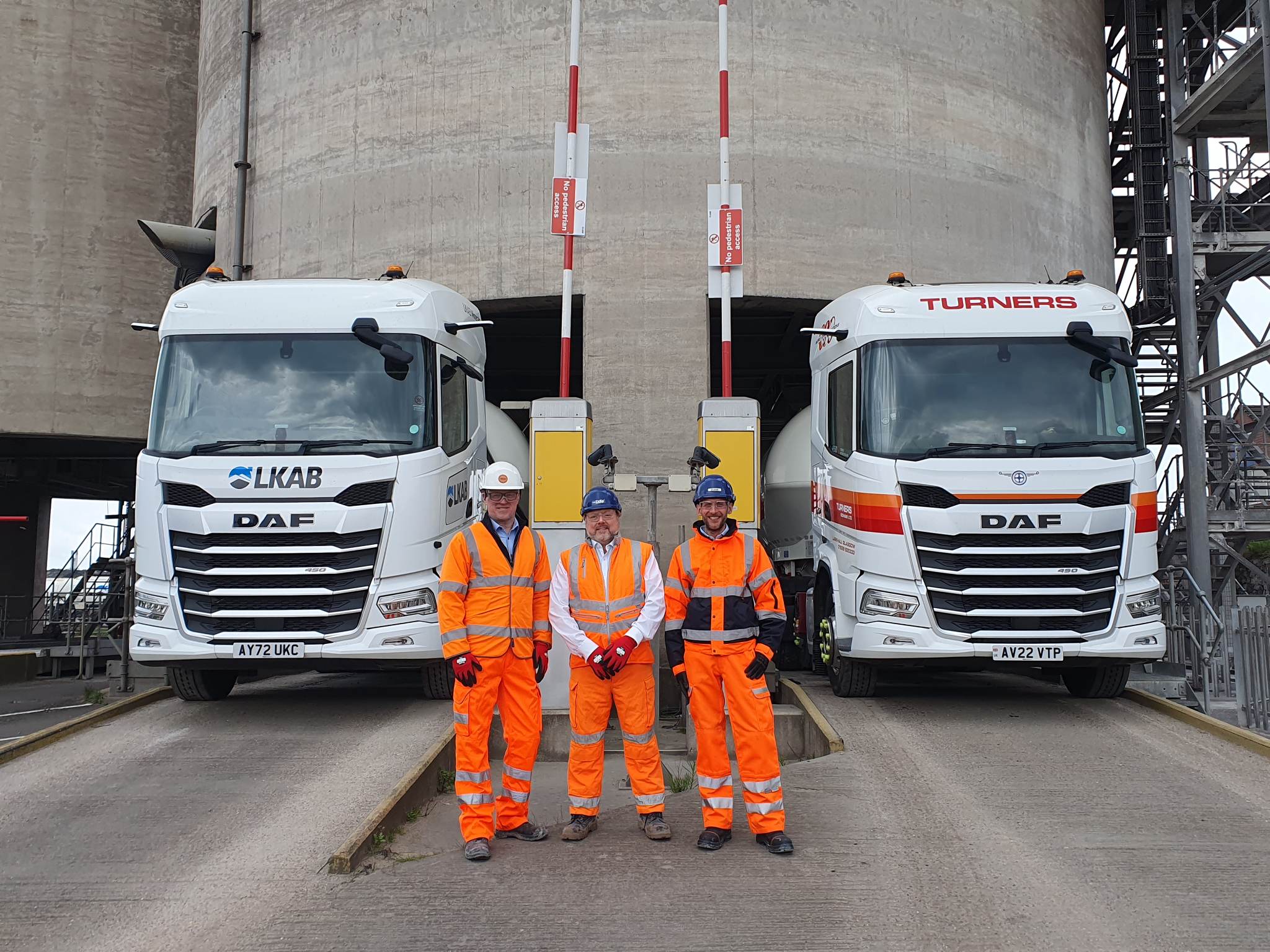 Drive for fuel reduction in Scunthorpe
At LKAB Minerals, we're committed to reducing our carbon footprint across all international operations. Our ambitious target is to reduce our scope 1 and 2 carbon emissions by 25% before 2030, and to work with our suppliers to encourage and support reduction of their carbon emissions too. We'll achieve this through a variety of methods and projects, which will all contribute towards a considerable change.

In 2022, a project took place in the UK to replace our core fleet of twelve DAF tractor units which transport Ground Granulated Blast-furnace Slag (GGBS) from our facility in Scunthorpe. Working with Turners Distribution, all vehicles over 5 years old were replaced with the next generation XF DAF models, which are Euro 6* compliant. The new vehicles have shown a significant Miles Per Gallon (MPG) improvement, with the last 90 days of data demonstrating fuel figures of 9.03 MPG, compared to the previous 8.51 MPG.

"I'm really pleased this project has given us the positive results we were hoping for. Investing and updating older equipment and vehicles will help to reduce our environment impact, and lots of projects like these will soon add up to greater carbon savings. Thank you to Turners for their support with this project." Malcolm Whitelam, UK Transport Manager, LKAB Minerals.

Over the course of 2021**, 449,721 litres of diesel were drawn by the core fleet (99,057 gallons) to cover 842,635 miles delivering a return of 8.51 MPG. Should an identical mileage be driven during 2023 as was in 2021 using the current MPG of 9.03 only 423,650 litres of diesel would be required, a fuel reduction of 26,071 litres. From the perspective of vehicle emissions, diesel creates 2.64 kg of CO2 per litre burnt so a total saving of 68,827 kg of CO2 would be seen.

To find out more about the LKAB Group Sustainability policy, you can find the latest report here: https://lkab.com/en/press/lkab-publishes-annual-and-sustainability-report-for-2022/.
*Euro 6 is a collection of regulations by the European Commission that set a maximum standard for emissions from new cars and vehicles sold in Europe (and the UK). Once the regulations are in force, new cars will not be approved for sale if they generate more pollutants than Euro 6 allows.

**NB 2022 figures were not used for this calculation as the new fleet was used during the last quarter so would not provide a direct comparison.