LKAB Minerals invest £1.4M to reduce transport miles of limestone filler into asphalt markets
LKAB Minerals' sustainability goals
"This project plays a significant role in helping to reach LKAB Minerals' sustainability goals by drastically reducing the number of road miles the material is travelling. We expect to reduce transport miles to the North East and Scottish markets by at least 50,000 annually. Delivery times for customers will also be shorter, ensuring the best customer service possible." Mick Stovin, European Director of White Products, LKAB Minerals.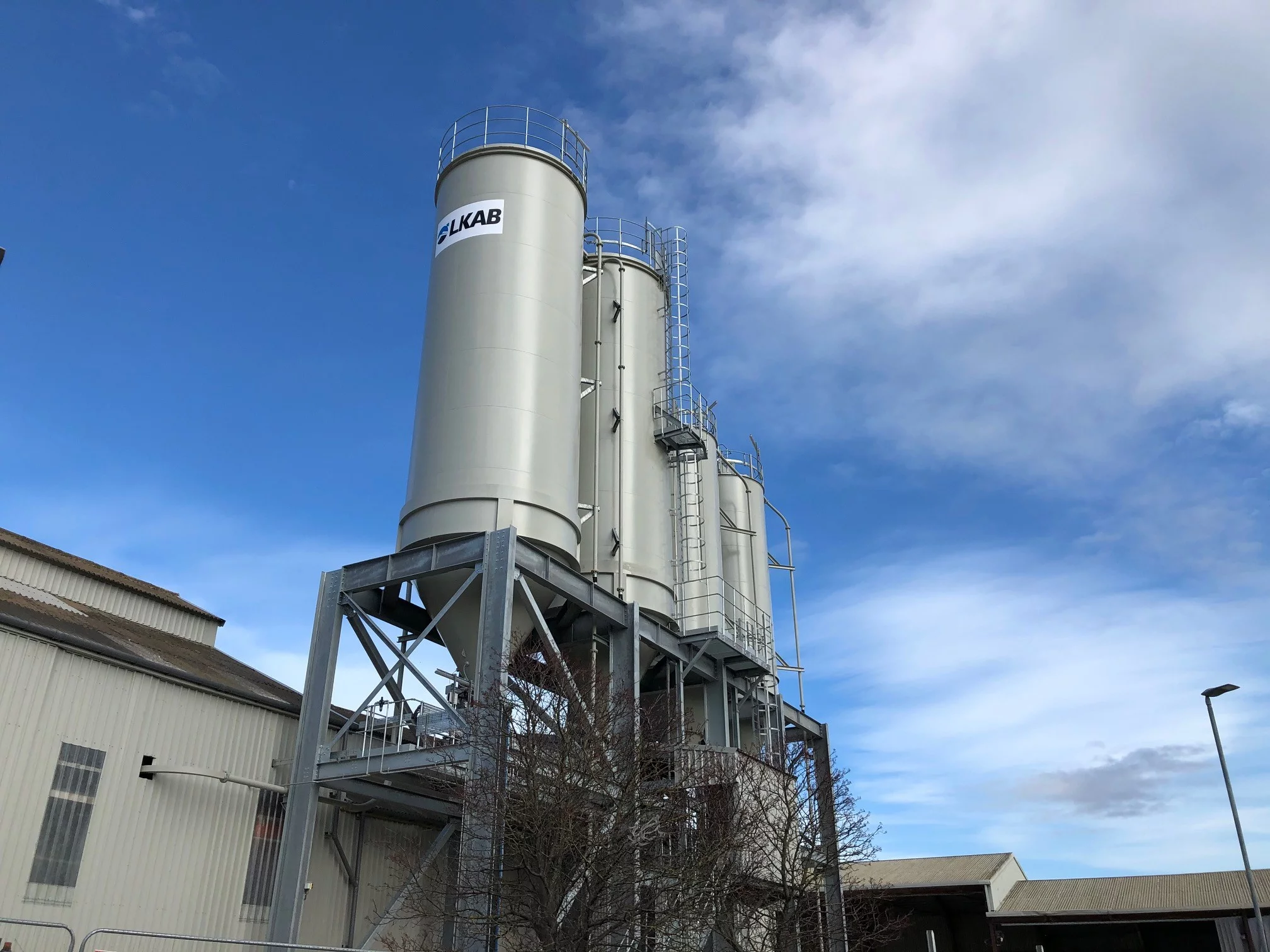 This investment has seen the introduction of four silos giving 640 tonnes of material storage. The project reached completion in February 2021. Our customers in the North-East of England and Scotland will receive deliveries direct from Stockton. The investment was made to support the other LKAB production sites in Bristol, Cambridge, Cumbria, and the distribution site just South of Glasgow.
Extensive production and silo network in the UK
This investment builds on LKAB Minerals' extensive UK production and silo network. The network can store up to 20,000 tonnes of filler across 60 strategically-placed silos. As a result, the filler can be stored and distributed throughout the whole UK on a just-in-time basis. 
A new state of the art weighbridge and out-loading system has also been installed at the new bank of silos. These technologies will help facilitate accurate and timely loading. Ken Green, Process Development Manager, LKAB Minerals describes the new technology:
"The system we are installing is an update on the existing filler sites. This means we have installed computer-controlled loading via variable speed screws, discharging to a single point. This allows accurate control and supplies a consistent mix of product to the road tanker, thus ensuring our product's continued quality."