LKAB Flixborough's Sustainability drive
As part of our commitment to reduce CO2 emissions, we are really pleased to introduce a brand new fleet of eight electric forklift trucks at our Flixborough site, UK. Not only do they replace our old and unreliable fleet of diesel forklifts, they also greatly reduce our carbon footprint by 66%*.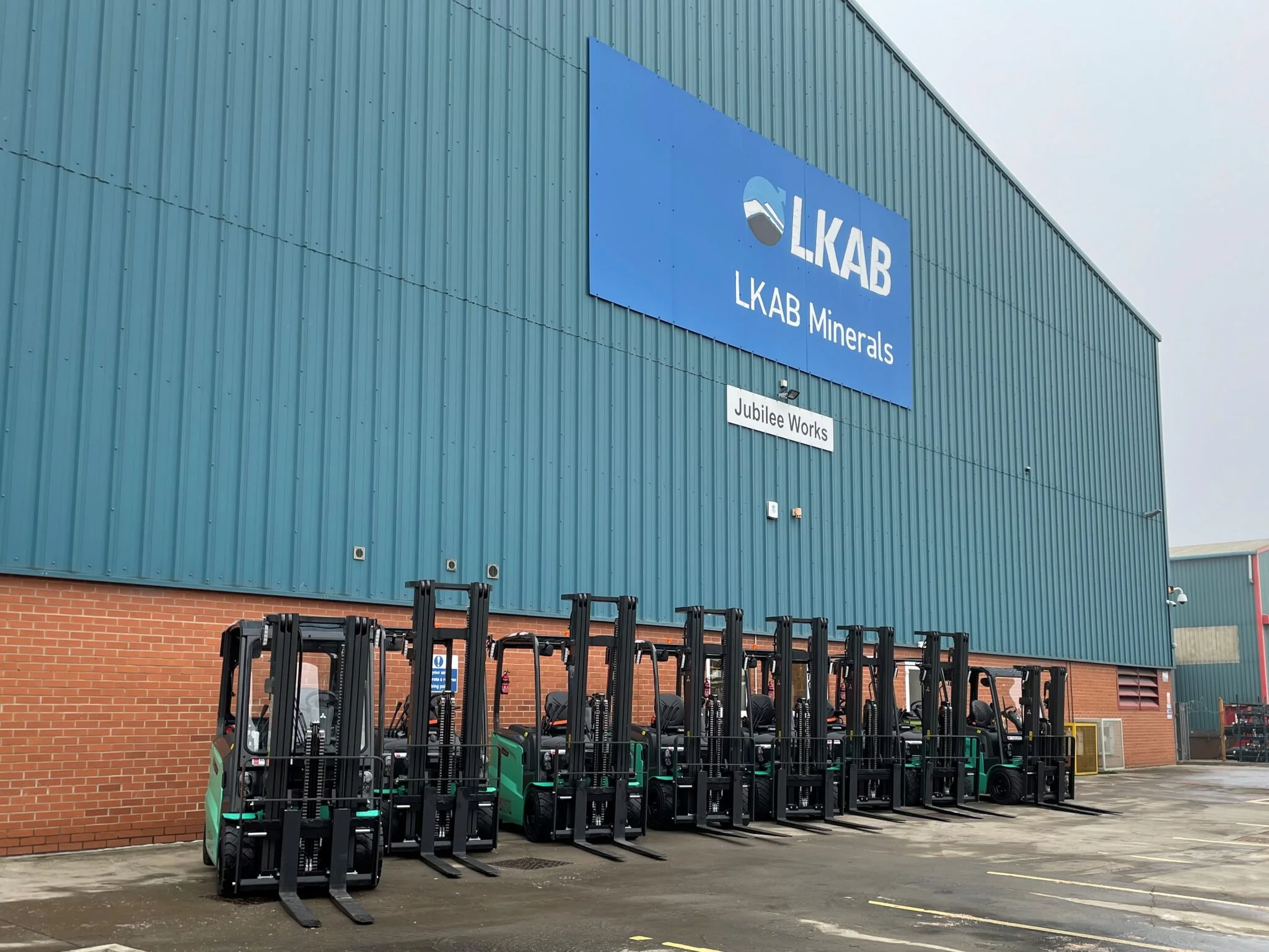 Courtney Jones, Group Sustainability Advisor, LKAB Minerals describes; "the project was a great initiative proposed by the Flixborough team and it's exciting to finally see the vehicles at site. It's a huge step towards our ambitious 2023 CO2 reduction targets of 25%**. We will continue looking at replacing equipment where possible, as well as utilising other options such as alternative fuels".
Nigel Underwood, Performance Improvement Officer, LKAB Minerals; "we started this process in early 2021 when our fleet of FLT's were due for renewal and first trialled an Electric truck in August 2021. We then placed an order with our Supplier Malcolm West and we're delighted to have now completed the project. These trucks are brilliant, not only do they dramatically reduce the carbon footprint of the fleet but they are a zero emissions machine which will greatly improve the air quality inside our warehouses which will benefit the long term health of our production colleagues".
Flixborough is just the start of the electrification of our mobile plant fleet, as old equipment needs to be renewed we will look to replace with an electrical alternative wherever possible.
* CO2 reduction of 78,904kg annually comparing the previous diesel forklifts to the new Mitsubishi FB35N.
* Covering CO2 emissions from energy use on our production facilities (referred to as Scope 1 and Scope 2).