Residential Development, Bristol – Gypsol Case Study
Gypsol TS-15 is a unique and versatile screed format that combines high strength, thin depth, and rapid installation to offer a robust material that can be used either bonded or un-bonded over a solid substrate. No other thin screed solution currently available in the UK market allows such rapid un-bonded installation.
| Project Facts | |
| --- | --- |
| Location | Keynsham, Bristol |
| Screed Format | Gypsol TS-15 |
| Project Type | Residential Development |
| Screed Supplier | S Morris Ltd |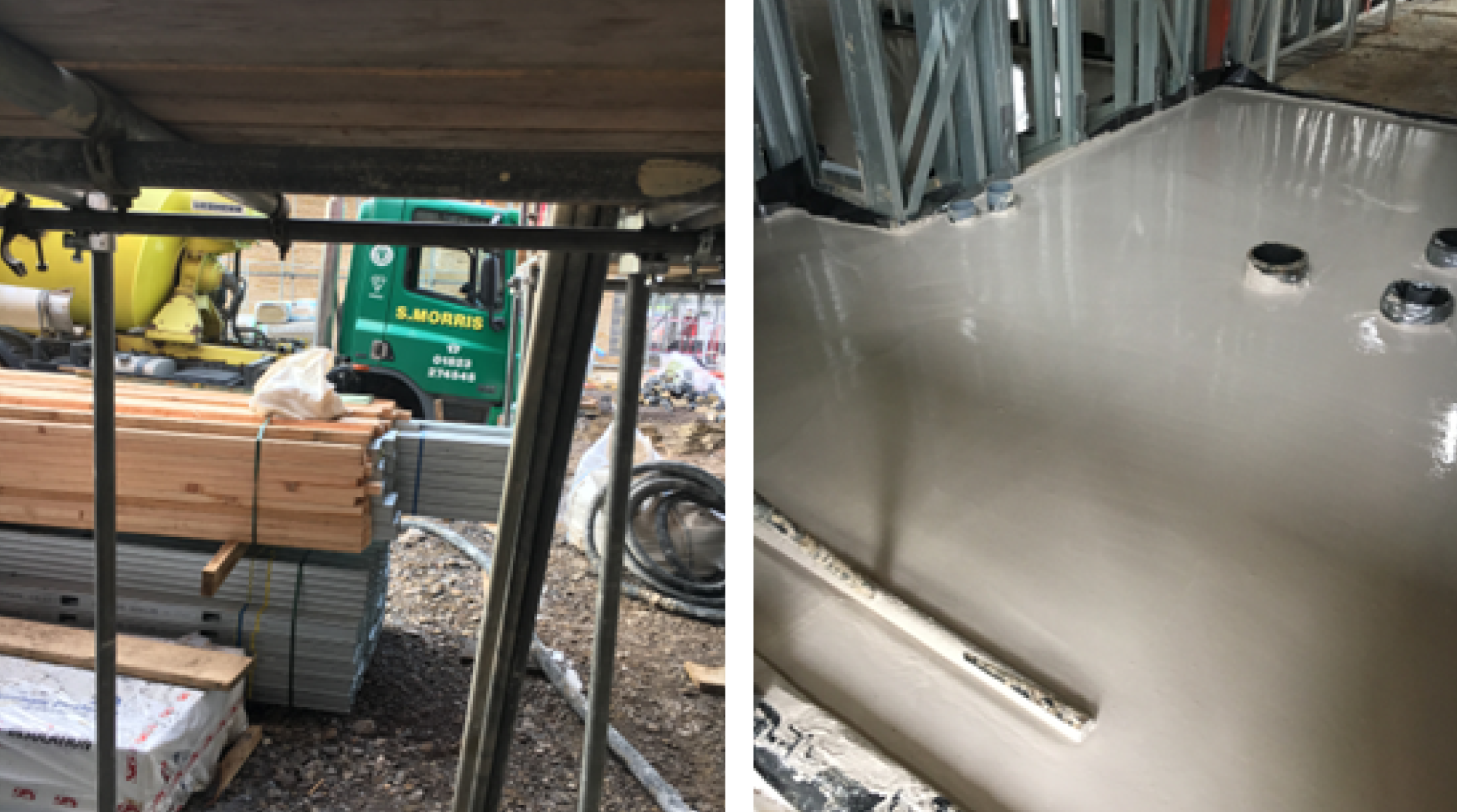 A revolutionary modern fusion construction technique was used during a brand new Multi Story apartment scheme by housebuilder Crest Nicholson.
The ground floor construction included pre-insulated precast concrete planks. As with all of these flooring systems, the surface of the concrete planks needs to be regulated to flatten and smooth it post-installation to allow floor coverings to be placed. This is often achieved by means of a thin leveling screed. In this instance, the client had expected to have to use a labour-intensive and relatively costly bagged smoothing compound.
However, experienced and technically savvy screed installers Certus Ltd were able to search for alternatives and, after talking to our technical and specification team, came up with an alternative specification using un-bonded TS-15.
The TS-15 screed, supplied by local manufacturers S Morris Ltd, was laid onto a simple 500 gauge polythene slip membrane at a minimum depth of 15mm. Requiring no reinforcement and saving considerable amounts of time and labour, the screed was pumped and finished in the normal manner adopted for all Gypsol screeds. The 180m² floor was completed within 1 hour.
The screeder said, "We selected TS-15 not only due to its cost-effectiveness but also because of the ease, very high speed, and accuracy of installation as well as the level of service offered by the Gypsol team". He went on to say, "we look forward to using this and other Gypsol screeds on other projects very soon."