LKAB in China certified for sustainable mineral and product sourcing
In 2011, LKAB Trading established its foundation on Sustainability work and social responsible management system that aimed to win-win conditions for all key stakeholders. By integrating well-recognised standards, company policies, and code of conduct, LKAB Trading devotes to designing its own spectrum on CSR management.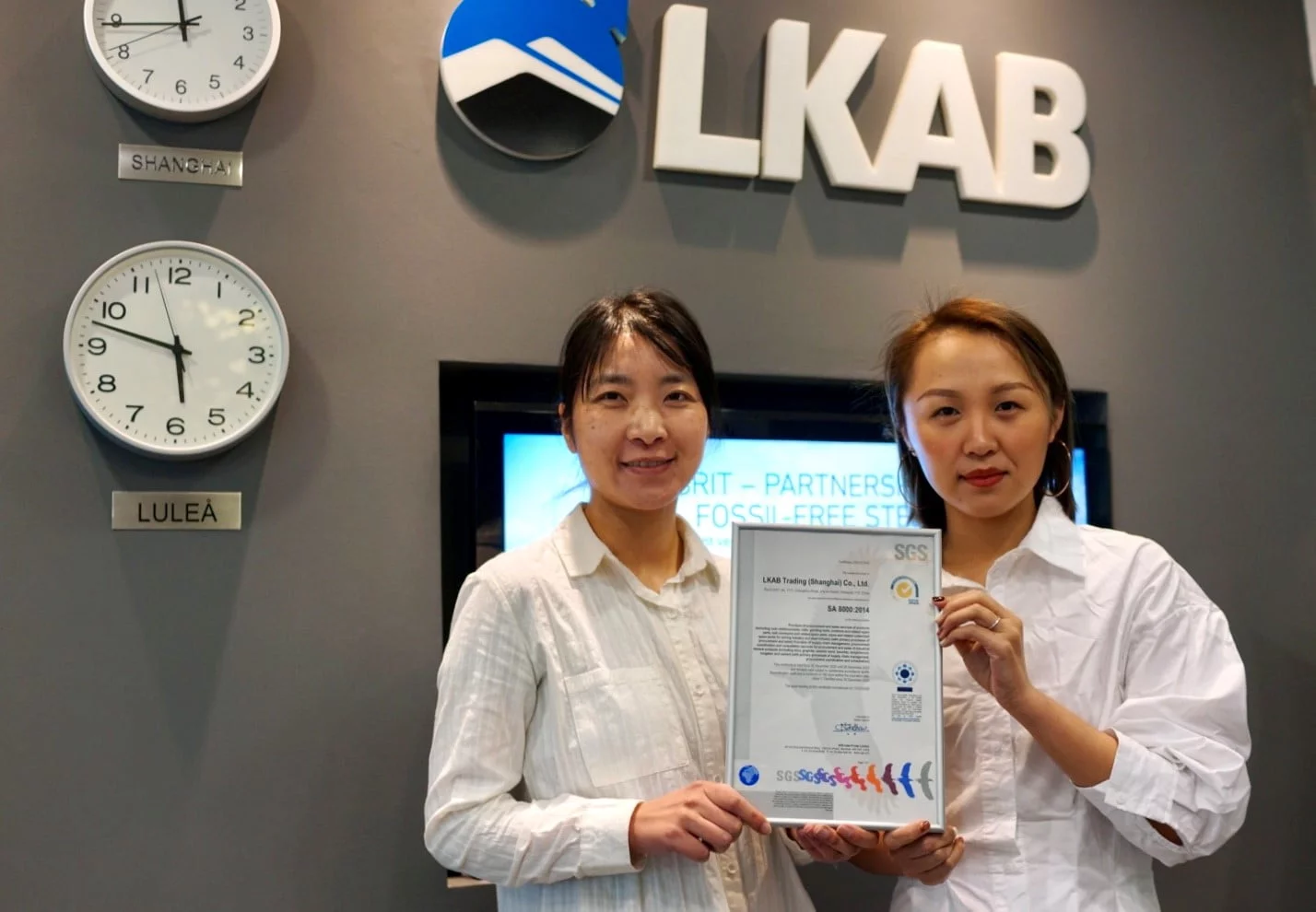 Corporate social responsibility
"We are thrilled to earn this Certification from SGS. LKAB, as a Swedish state-owned company with a high priority on sustainability, Corporate Social Responsibility is part of our daily routine. The SA8000 certification can help us to present a glance of our ten years' sustainable procurement work in China." says Hui Huang, one of the LKAB Trading CSR auditors.
​SA8000 is the leading social and sustainability certification standard for organisations globally. Established by Social Accountability International (SAI) in 1997 as a multi-stakeholder initiative, the Standard measures social performance in eight important social accountability areas at workplaces, complemented by the management system and drives continuous improvement. So far, only around 5,000 organisations in the world have been certified.
Keep up our supply chain performance
"I am very pleased with this well-deserved recognition for LKAB Trading. Sustainability has been at the centre from the beginning and when the office was set up back in 2011. The certificate is a clear result of the Shanghai team's ongoing work to continuously develop sustainable supply chains including the social aspects. Furthermore, it is also an important piece of the puzzle and inspiration for LKAB's entire sustainability work." Says Anders Lundgren, Chief Sustainability Officer of LKAB Business Area Special Products.
"My expectation is, after the SA8000 Certification, that we will keep up with our performance on supply chain management. But more importantly, continue to build on our strengths and together with the Business Areas further improve the business in alignment with tomorrow's requirements and pre-conditions," concludes James Wu, MD of LKAB Trading.
Image above of Hui Huang, CSR auditor and Crystal Li, Purchaser, LKAB Trading.