Groundbreaking ceremony celebrates UK Head Office renovation
Darren Wilson, CEO of Industrial Minerals said: "I'm delighted work is now underway to create our new UK Head Office. We are not just building an attractive place to work for our current employees, we are futureproofing for our growing business by creating additional workspace and facilities. The offices will also reflect LKAB's values by keeping sustainability as a priority, from choosing zero-carbon flooring to installing low-energy Smart lighting".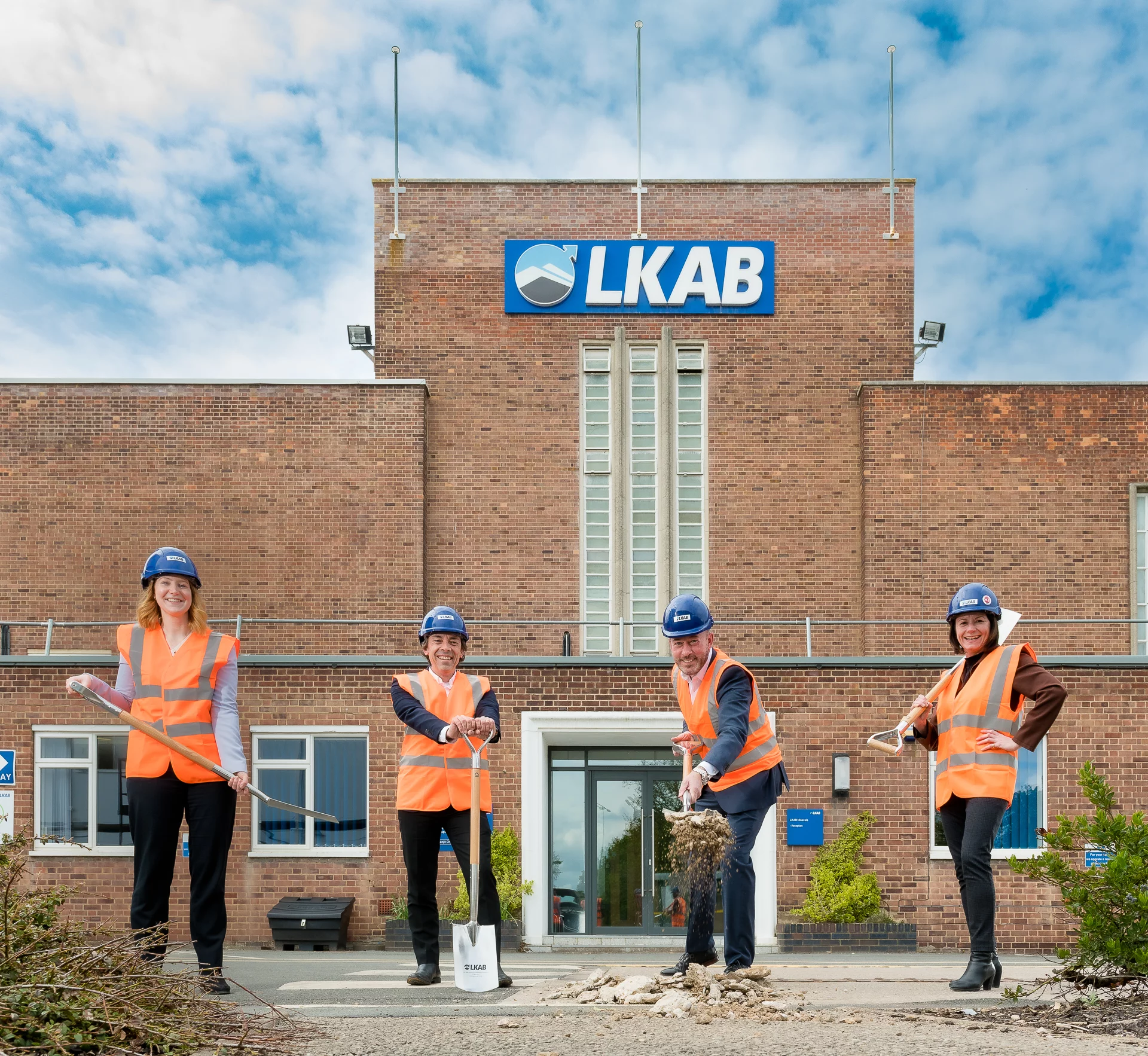 LKAB Minerals' manufacturing facilities were built on Raynesway, Derby, in the 1950s. The existing office building will undergo a complete refurbishment, to modernise the space and ensure it is accessible for all. An 170m2 extension will create additional, flexible office space and meeting rooms.
Rowan Elliott, Managing Director of LKAB Minerals Ltd, describes, "Over the last year, a large proportion of our workforce has been working from home in-line with government guidance. While we've embraced new technologies and video communications, it isn't a long-term substitute for face-to-face interaction and building relationships.  Employee wellbeing is a huge driver for this project and it's important we have places to be together, whether it's discussing projects and sharing ideas or space to meet socially with our colleagues. Our new offices will ensure we have the best of both worlds, including; a sociable café area, multiple meeting spaces with the latest audiovisual technology, and an event space capable of hosting both in-person and hybrid events".
The building work is due to complete in October 2021.
In the image above from left to right: Jennifer McGlade, Marketing Communications Manager, Rowan Elliott, Managing Director LKAB Minerals Ltd, Darren Wilson, CEO Industrial Minerals, Samantha Bucknall, Derby Works Manager.