Gypsol screeds launched in Australia
The project, a 150 square metre new build home, was supplied and installed by Metsel Mortars on Saturday 6th March. This project is a culmination of months of collaboration between Metsel and LKAB Minerals to ensure Gypsol Binder was successfully exported and installed in the new market.
A successful floor screed installation
As with all screeds, extreme heat and cold can have an effect on placement and drying times. Despite temperatures of 32 degrees on the day of installation, they were able to successfully place Gypsol classic, owing to the level of insulation in the building and Metsel's effective control of the internal temperature. The result was an excellent surface finish.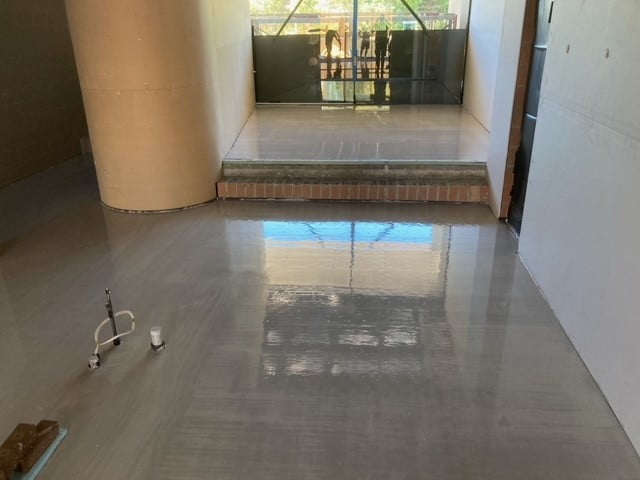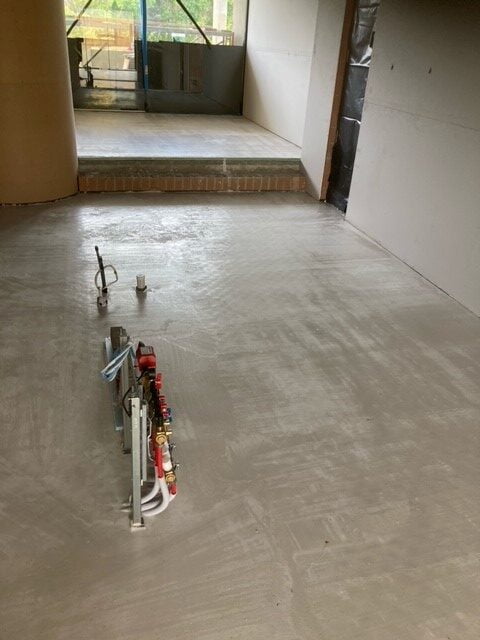 A first for Gypsol
Predominantly a UK product, the export of Gypsol binder to the Australian market is a first for the team.
About Metsel Mortars
Metsel Mortars specialise in the production and supply of Standard Mortars, Coloured Mortars, Internal Plasters, External Renders, Tiling Screeds, and Stabilised sand for use in the building and construction industry throughout Australia. For more information on Gypsol in Australia, contact Metsel on info@metsel.com.au.
Projects in the UK
Gypsol has a range of case studies available on UK based projects. Follow the links below to learn more:
New home installed with Gypsol HTC
Rustic floor solution for Scottish Salon refurbishment
New homes installed with Gypsol Classic
Flowing screed for college renovation
Minimising manual handling with Gypsol screeds
Thin screed for new Scottish children's hospital
Gypsol Complete
Gypsol is available in a range of binders, including our most recent, Gypsol Complete.
Gypsol Complete is a pre-blended composite binder designed to provide a flexible, 'ready for use' solution to screed manufacturers without the need for any special additives or admixtures.  Use of Gypsol Complete can increase the speed of screed production. Because of its simple to use format, errors in manufacture are eliminated and quality and consistency in the job site are assured.