New home installed with Gypsol HTC
The four bedroom, self-build, detached home saw 160 square metres of Gypsol Anhydrite Screed installed by Z K Flow Screed. The floor screed was designed to be placed over underfloor heating, with a depth ranging from 40 – 70mm. It was produced by Ever Readymix in Sandtoft and the pour completed in one day.
The screed of choice
The home owner, Frances Potter, commented 'Our architect had specified another screed product but we could see many advantages to using Gypsol instead. From discussions with the screed manufacturer and LKAB technical managers it became more apparent that we were making the right decision in changing the specification to Gypsol HTC.
About Gypsol HTC screed
Gypsol HTC is a high performance, thermally efficient screed designed specifically for use with underfloor heating. Gypsol HTC offers extremely high thermal conductivity of up to 2.5 W/mK. This allows much lower operating temperatures and faster response times leading to significant improvements to the efficiency of the heating system. This in turn results in considerable energy, cost and environmental savings.
Gypsol HTC is suitable to receive all final floor coverings which in this case will be slate tiles and wood flooring.
Straight forward installation
'The installation was very straight forward thanks to the Screeder we chose to use' says Frances. 'Z K Flow Screed arrived early on the day of installation and ensured everything was ok with the site  preparation before they arranged for the screed to be delivered. They made adjustments where necessary and left a great finish. The floors are perfectly flat and level, providing the perfect surface for our final floor coverings.'
Frances and her family plan to move into their new home in the summer of 2021.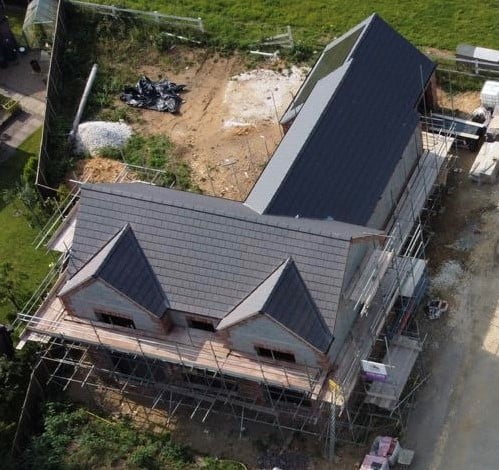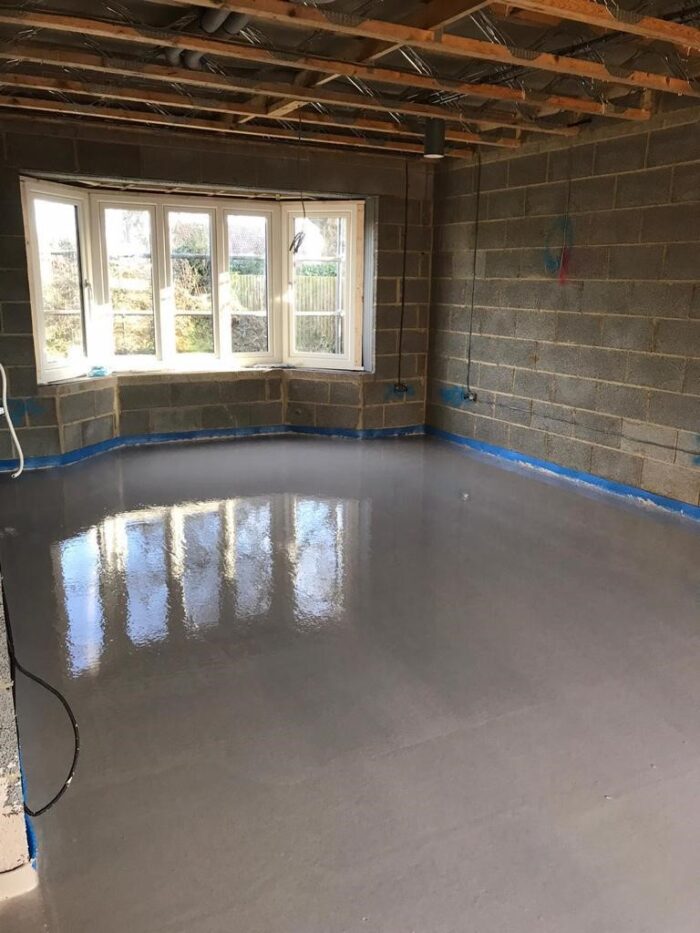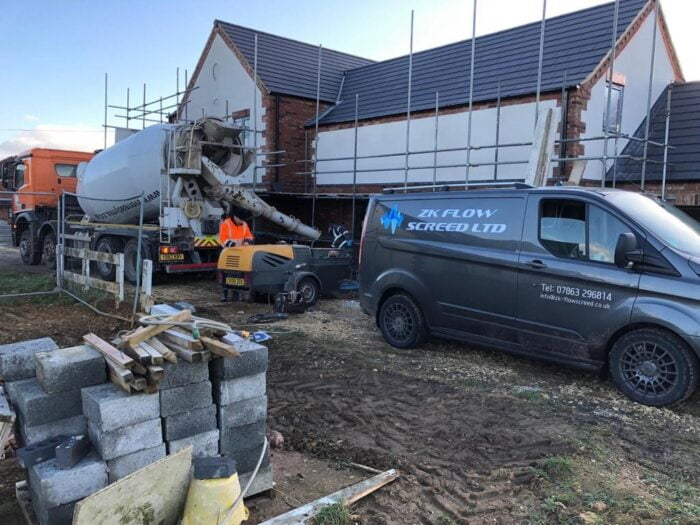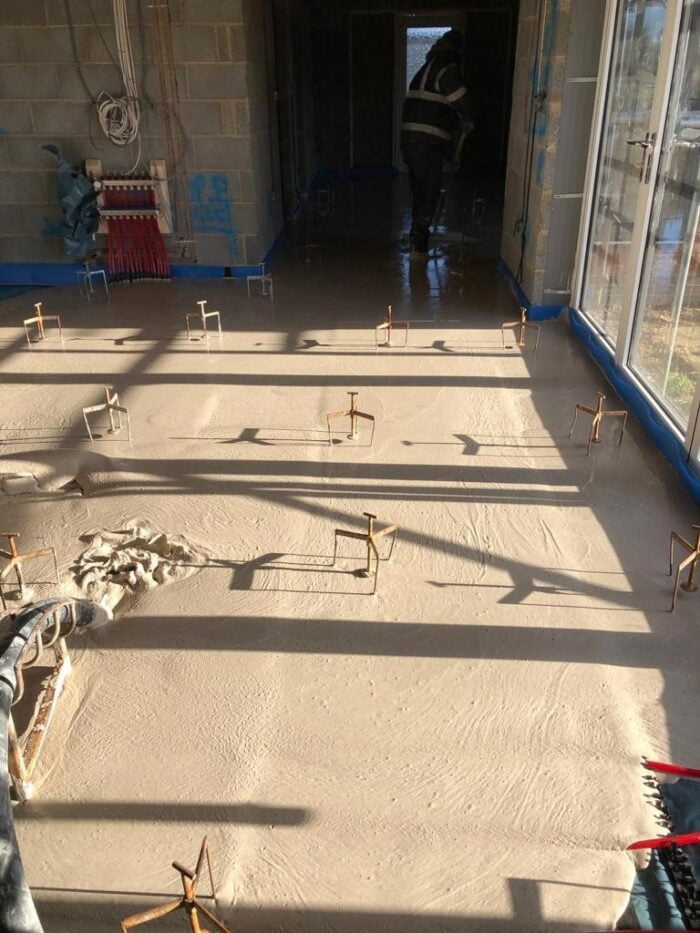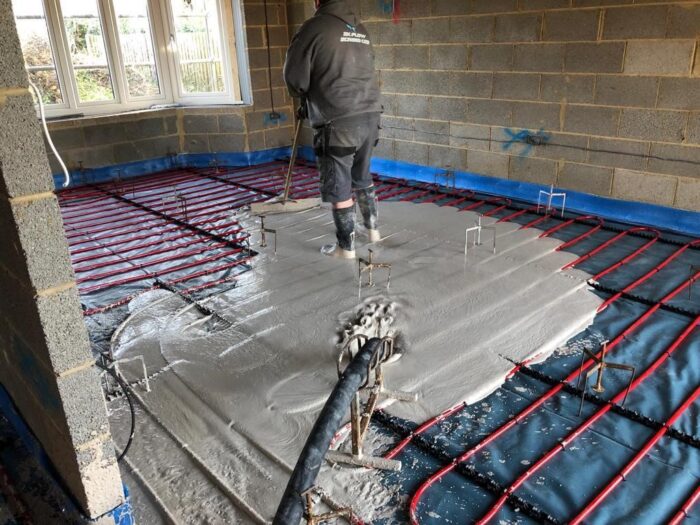 About Gypsol Binder
Gypsol is available in a range of binders, including our most recent, Gypsol Complete.
Gypsol Complete is a pre-blended composite binder designed to provide a flexible, 'ready for use' solution to screed manufacturers with no need for any special additives or admixtures.  Use of Gypsol Complete helps to increase the speed of screed production. Because of its simple to use format, errors in manufacture are eliminated and quality and consistency in the job site are assured.
Gypsol Binders can be used in a whole range of screeding formats designed for every application. For more information contact our technical and specifications team.