Gold medal sustainability awarded to LKAB Minerals
November 2020, the independent analysis company EcoVadis has awarded LKAB Minerals a Gold Medal for its work in sustainability.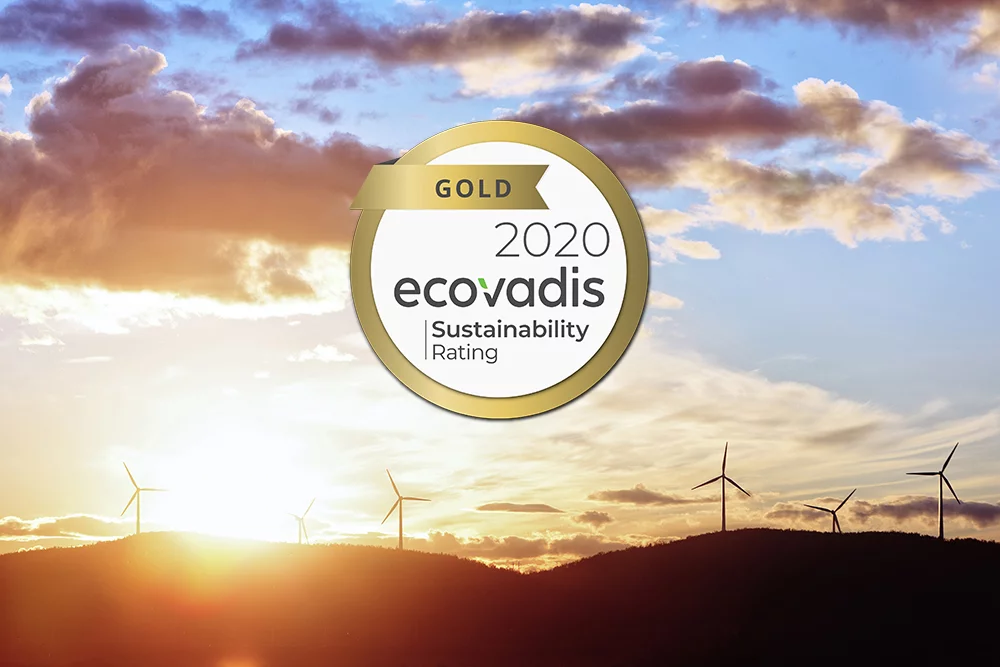 Only 5% awarded a Gold Medal
The independent analysis company EcoVadis has once again awarded LKAB Minerals a Gold Medal for its work in sustainability. EcoVadis annually assesses companies' sustainability work based on criteria within the environment, work environment, human rights, ethics and sustainable purchasing. EcoVadis has audited more than 60,000 companies globally. Only 5% of the companies audited by EcoVadis achieve the gold level. LKAB Minerals reached 71 points in 2020 (compared with 66 points in 2019). The requirement for a Gold Medal is 62 points.
Long-term sustainability
"The key to success is that we work together long-term and purposefully with our sustainability work. The basis is that sustainability is clearly integrated into the LKAB Group's strategy. This will become even more important in the future. Much of the sustainability work is about our internal processes; how we control, measure, improve, follow up and can demonstrate compliance. Equally important is the collaboration with our partners. We will simply continue to be part of a sustainable value chain, "states Anders Lundgren.
A new higher goal
"New for this year is that Ecovadis has added a new higher level – Platinum. If you manage to reach 73 points you will receive a Platinum award. We are close this year because we are only 2 points away, however, we now set the goal for 2021," Anders concludes.
UPDATE: The EcoVadis scorecard for LKAB Minerals is now available as a download from this site.