Global trends in PVC trade and technology
Flame retardancy, metal detectable PVC and barrier properties
During two days the PVC industry informed each other on the current trends in PVC trade and technology. The topics varied from plasticisers to lubricants and from functional fillers to pigments and more.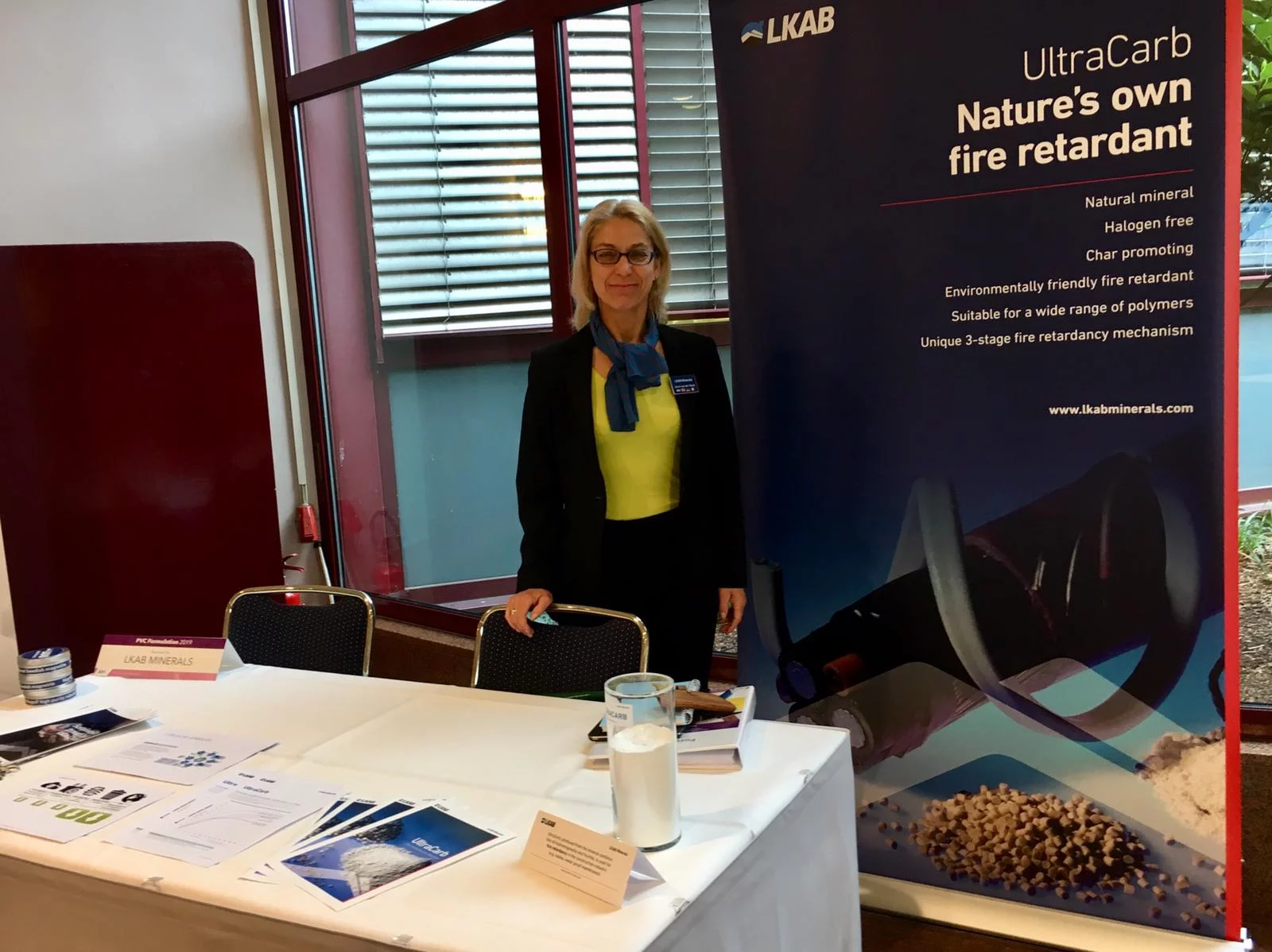 "Certainly, it was a very interesting show for LKAB Minerals. I had the opportunity to talk to most of the participants about our flame retardant mineral UltraCarb. And in addition, I met industry experts who wanted more information on our MagniF, which makes polymers detectable. And finally our MicaFort range that can improve barrier properties and thermal stability.
Latest developments in UltraCarb
Our colleague Ian Yates presented a paper called 'Latest developments with UltraCarb: flame retardancy and more …'.  The audience of about 200 plastic experts was given an overview of the latest developments with our product. For example as a flame retardant filler in PVC cable sheathing, and as a smoke suppressant in PVC building panels. The attendees were also introduced to the latest ideas and results of using UltraCarb as an additive to improve the long term stability of PVC.
In conclusion, the event was a good opportunity for the PVC industry to extend their knowledge on the different industrial minerals that benefit the PVC end products in different ways.
Did you, however, miss the event and would like a copy of the presentation or learn more about our industrial minerals for the PVC industry? Reach out to our sales team for more information.