During the first quarter of 2019, our Russian distributor for Polymer and Coatings minerals presented at two different shows. Each show related to both plastic and paints. At both events they did not only show the minerals but also some final products made with them.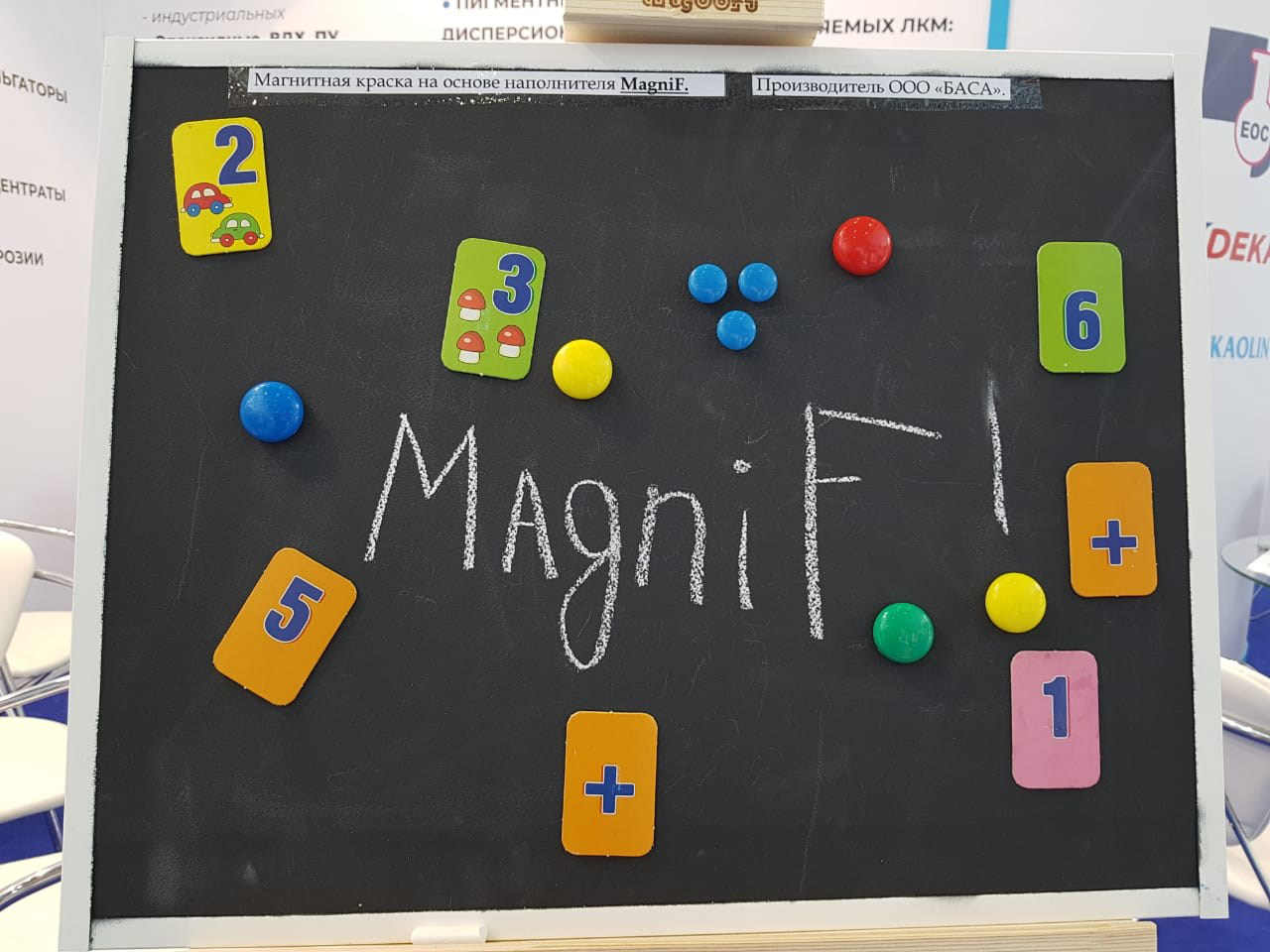 MagniF creates magnetic paint
Our MagniF consists of high purity iron oxide. On top of that it is fine enough to blend in a paint formulation. As a result our customers can make magnetic paint with it. To show that this really works, our distributor Polychimcomplect-M LLC painted a school board with magnetic paint containing our MagniF 10. They showed the visitors at the Interlakokraska this schoolboard covered with magnets and chalked on it "MAGNIF".
Results from this show include a first order to start promoting MagniF 10 in Russia particularly for this application.
Are you equally interested in the possibilities of our MagniF? Check our website for more details and applications or contact your regional Sales Manager and ask for a sample.